A "club"-style venue has a stage and sound reinforcement. They usually also have a bar and sometimes food.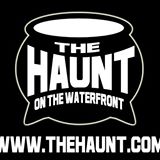 The Haunt
702 Willow Ave, Ithaca, NY
Touring and local live bands, food and drinks, blues and jazz jams on Tuesday nights, plus trivia and karaoke on Mondays.
Lot 10
106 S. Cayuga Street, Ithaca, NY
Art, Music, Drinks. Open-mic on Tuesday nights at 8 pm.
The Range
The Ithaca Commons - 119 E. State Street
Ithaca's very own saloon/music venue. Irish Traditional Session every 3rd Sunday of the Month, at 7 p.m.